BMW HP2 Megamoto Pikes Peak Edition - 2009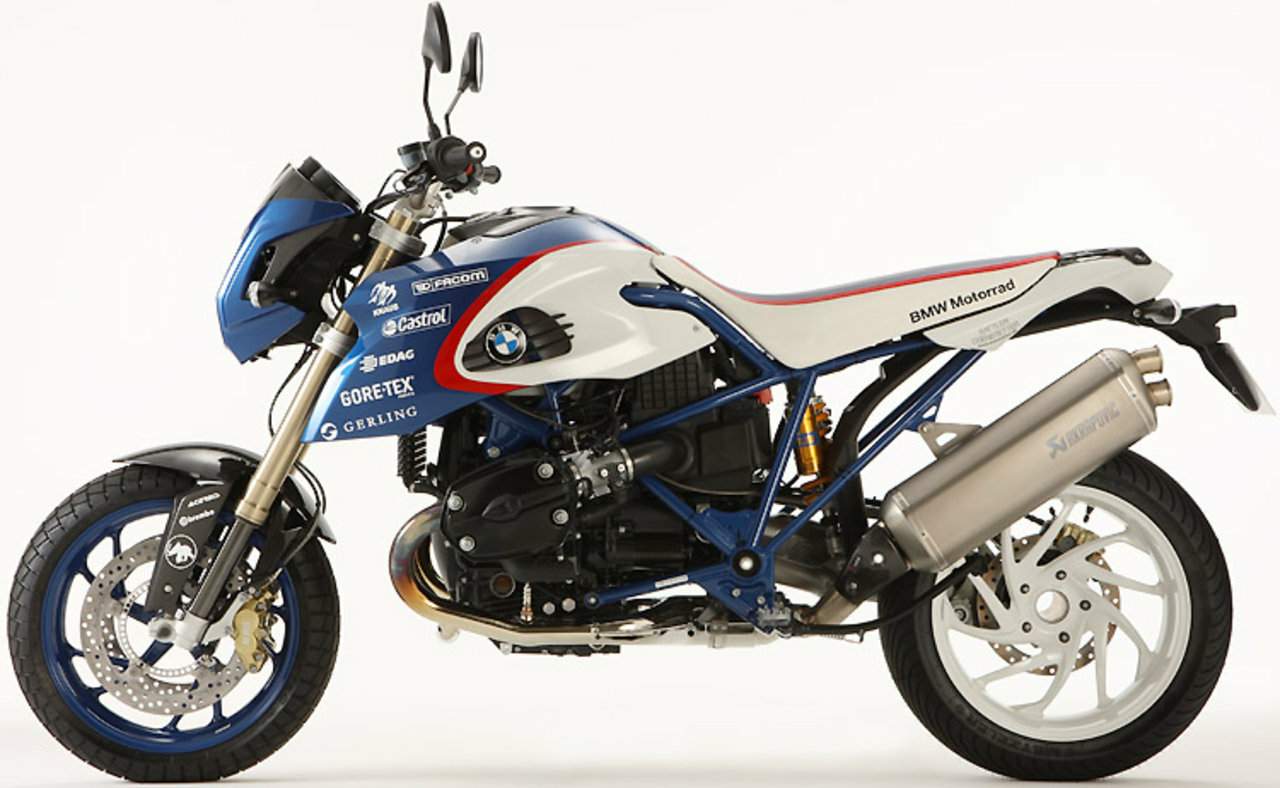 BMW are doing a limited edition HP2 Megamoto for the Japanese market. The bike will be a replica of the Megamoto which BMW Motorrad / BMW USA Sierra raced at the Pikes Peak hill climb event last year. Intially, only 40 units of the HP2 Pikes Peak Edition will be built, though BMW may consider building more if there is enough demand.
The HP2 Pikes Peak will feature race-replica paintjob and stickers but will remain stock mechanically. The 1,200cc boxer twin will still produce 113bhp at 7,500rpm and top speed for the 199kg (wet weight) bike will be around 200km/h.
At the 85th running of the Pikes Peak International Hill Climb, Gary Trachy on a BMW HP2 Megamoto was the winner in the 1200cc class